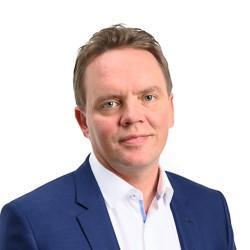 I mainly work within business law, which I have twenty years of experience. My job description consists mainly of assisting in mergers and business acquisitions and corporate and contract law related assignments. Association and insolvency law are also part of my daily competence area. These are all fields of law often associated with labor law issues and characteristics.
In addition to drafting contracts, I especially assist my clients in negotiations and at various stages of legal processes. In line with the AKG's principles, I offer our client efficient and solution-oriented models that bring direct benefits to them. By being involved in a variety of decision making instances and educating myself I ensure that know-how is up-to-date.
I am active in volunteering. We all are responsible for the coping of the people.
Education: LL.M 2000 University of Helsinki, Attorney-at-Law 2005
Language skills: Finnish, English
Practices
Positions of trust:
Chairman of the Board of YritysEspoo 2020-
Chairman of the Competition Committee of Finnish Ice Hockey Association 2018-
Board member of Finnish Ice Hockey Association 2016-
President of the Southern Region of Finnish Ice Hockey Association 2016-